---
Intro
DISCUSSION presents projects developed by the UAL teams who agreed to participate in the CoR conclusive experiment. The idea is to consider them not only for what their main aim is, but also, and mainly, for what their social effect is. And in particular, for the kind of encounters between people and between people and places they directly or indirectly generate. This last point has been specifically discussed in the seminar Weaving People and Places, 1 July 2016, at Central Saint Martin. In this seminar the 13 projects and their results have been presented and discussed with a selected group of invited discussants.
For each project 3 texts are proposed: (1) project short presentation; (2); comment on the project role in the community-in-place building process; (3) comment, by project team members and external guest discussants, on the kind of encounters generated by the project generated.
---
Participants
---
Presenters
Dilys Williams with Renee Cuoco
Nick Bell with Fabiane Lee-Perrella
David Cross
Becky Earley with Bridget Harvey
Marsha Bradfield
Neil Cummings
Anne Eggebert
Lorraine Gamman with Adam Thorpe
Angela Hodgson-Teall
Whitney McVeigh
Jane Penty
Alison Prendiville
Shibboleth Shechter
---
Discussants
Eddy Adams, EAC Ltd/ Francesca Valsecchi, Tongji University
Jan Stael von Holstein, Tongji University and Hong Kong Polytechnic
Gideon Kossoff, Carnegie Mellon University
Josephine Green, Beyond20
Clare Brass, Royal College of Art
Virginia Tassinari, LUCA School of Arts
Nik Baerten, Pantopicon
Radhika Bynon, Young Foundation
Terry Irwin, Carnegie Mellon University
Emma Barrett, Social Innovation Lab Kent
Carla Cipolla, UFRJ- Universidade Federal do Rio de Janeiro
Ilpo Koskinen, Hong Kong Polytechnic
Serena Pollastri, Imagination Lancaster
Andrew Simms, New Weather Institute/ University of Sussex
---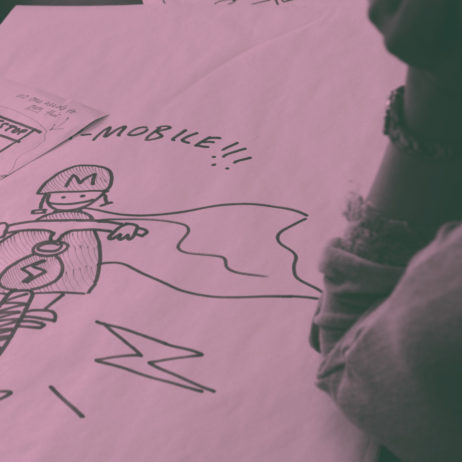 Nick Bell and Fabiane Lee-Perrella
Creating a More Favourable Enabling Ecosystem
The weaving of resilient communities-in-place is hampered by the dis-incentivising of preventative behaviours by self-contained public service models structured and resourced in a way that only permits them to act in moments of crisis.
---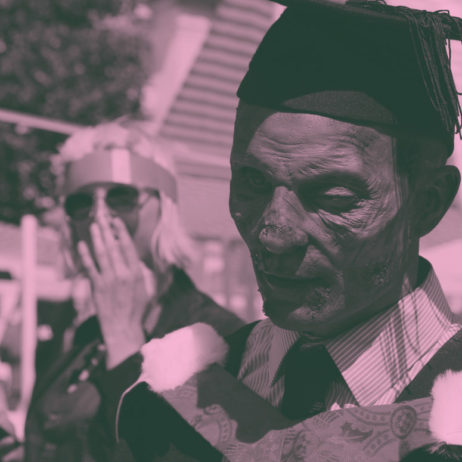 David Cross
RETHINKING AN INSTITUTION
In March 2013, UAL Vice Chancellor Nigel Carrington publicly committed UAL to tackling climate change and helping the transition to a zero carbon society. Recommending rapid action to keep up with the students…
---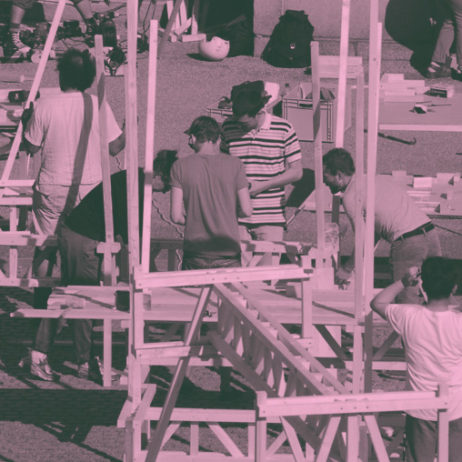 Neil Cummings and Marsha Bradfield
Communities of evaluation
We coined the term 'communities of evaluation' to help us understand judgement and assessment as social processes. Acts of valuing and devaluing can assemble and organise communities but they can also be divisive.
Seminar presentation video (Cummings)
Seminar discussion (Bradfield)
---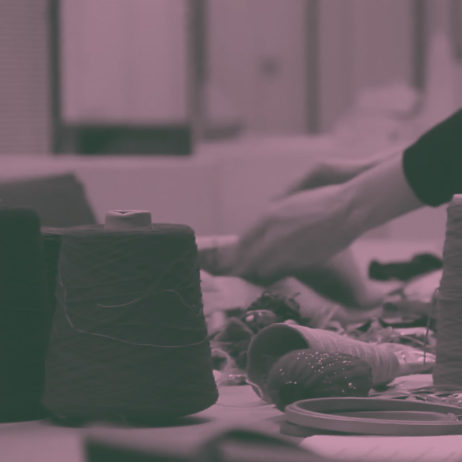 BECKY EARLEY, BRIDGET HARVEY AND LUCY NORRIS
Elastic lives
In her introduction to Mauss's The Gift (1990), Mary Douglas says the recipient of charity does not ever like the giver, and that "foundations should not confuse their donations with gifts." She suggests the problem is…
---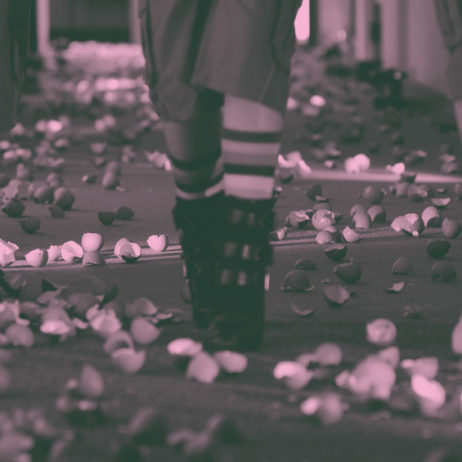 Anne Eggebert
NEIGHBOURING AND NETWORKS
How can we begin to teach and learn the processes of social art practice? Artists working in this area necessarily begin with a material practice – even the dematerialized takes practice…
---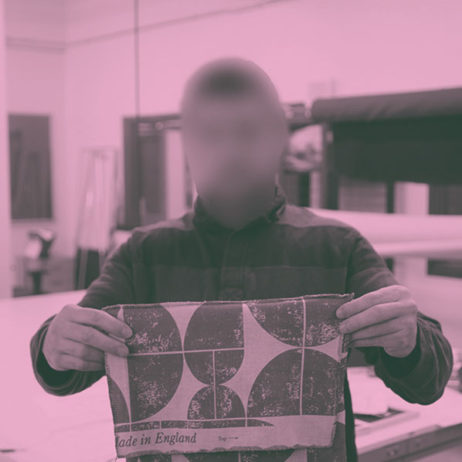 Lorraine Gamman and Adam Thorpe
Carry on Making
Why is it so difficult to change ineffective prison systems, many of which if not state funded at enormous cost by the tax payer, would simply go bankrupt and whose rising expenses are in danger of crippling nations?
---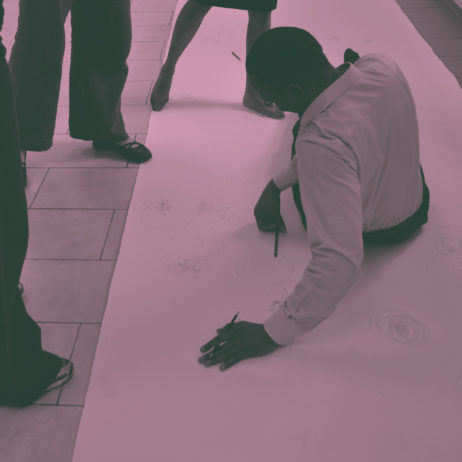 Angela Hodgson-Teall
CREATING A SENSE OF A RESILIENT COMMUNITY IN THE PAST, PRESENT AND FUTURE
My practice was developed initially by exploring the impact of introducing structured drawing activities to staff of a mixed ethnicity hospital community in London to find out whether drawing is a useful tool in the practice of empathy.
---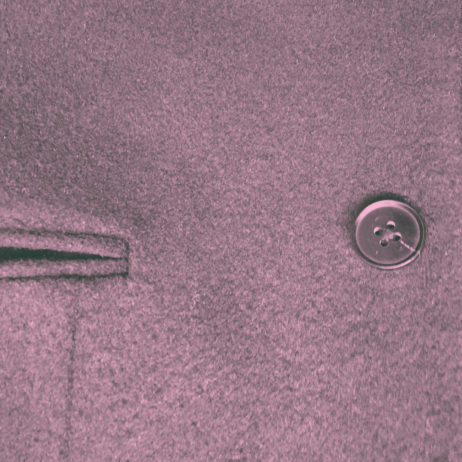 WHITNEY MCVEIGH
1000 Coats
Art cultivates, strengthens and opens up lives through making and the telling and reinvention of stories. My research Human Fabric looks at identity, who we are and where we come from and celebrates our…
---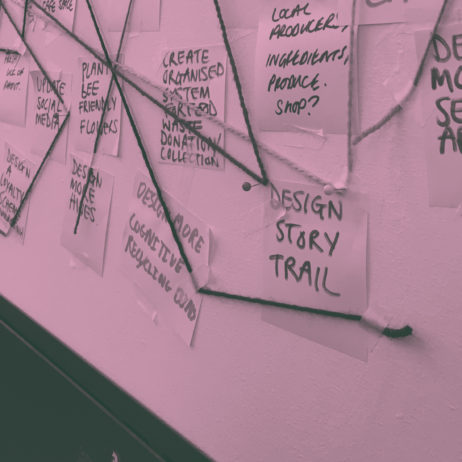 Jane Penty
Does good thinking make good doing?
This reflection focuses on some key insights from participant feedback that has led to a re-assessment of my views on the pros and cons of socially motivated curriculum embedded community collaborations for product designers.
---
Alison Prendiville
THE HOME COMMUNITY & LIBRARY: TACIT KNOWLEDGE AND NEW WAYS OF SEEING
The Home Community and Library project was delivered under the Arts and Humanities Research Council funded Public Collaboration Lab – a one year strategic research collaboration between London Borough of Camden, its citizens and the University of the Arts London (UAL).
---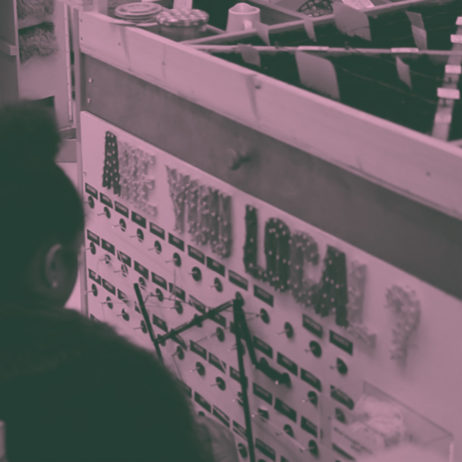 Shibboleth Shechter
Millbank stories
Millbank, like many other London neighbourhoods, has suffered from gentrification and social fragmentation. It was the hope of local stakeholders, that Chelsea College of Arts would provide a platform for co-developing creative approaches to…
---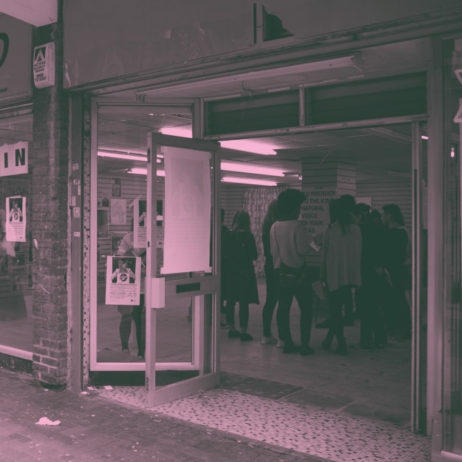 Dilys Williams and Renee Cuoco
CO-CREATING A CITY SPECTACLE: FASHION AS FACILITATOR OF SOCIAL TIES AND FORMS
Through our work at Chrisp Street we recognised the value in exploring the city as a location of spectacle, where people and place, form and event, come together to visualize a city's culture, ethos and habits.
---