---
Intro
STATEMENTS are 15 short videos presenting the projects that participated in the CoR Exchange Event (and the same Exchange Event, considered as a curatorial project).
CoR Exchange took place at the London College of Communication from the 24th to 27th March 2015. It brought together teams and collaborators for the exchange of their research and actions associated with the Cultures of Resilience project. The event space consisted of a studio and a library. Presentations, performances and pedagogic activities happened in the studio where they were recorded and disseminated to a wider audience. In the library, evidence and research have been accumulated as the exchange progressed.
---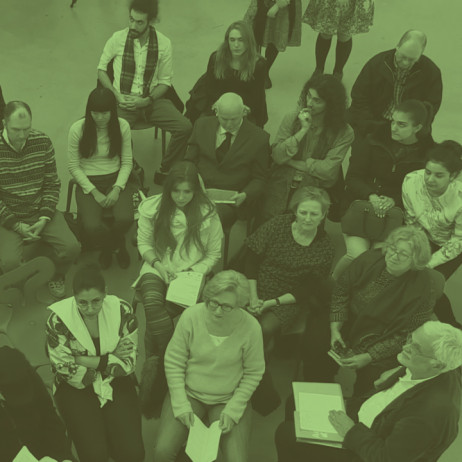 Exchange
CoR team
The CoR Exchange has been a 4 day event in which several UAL CoR-related projects presented and performed their results with the aim of exchanging experiences and information. The overall event has been organized to give these performed actions the highest visibility and the different teams the possibility to interact and find possible convergences and synergies.
---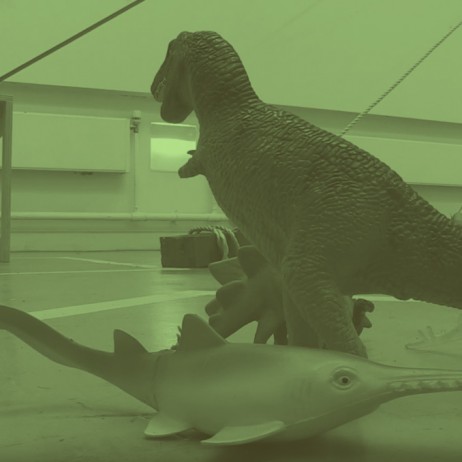 Caretakers
Sarah Temple
An old radio, dance-worn shoes, a pocket amulet, a handwritten signature, a fishing rod, an artificial office pot plant. These objects were gathered as part of the The 'Caretakers' project that sought to explore the important signifiers that we value most in modern life and yet do not consider or acknowledge.
---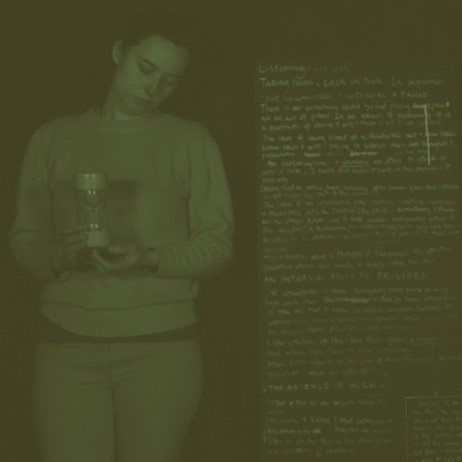 Air-ing
Tilly Fowler, Anna Hart, Kim Trogal
Air-ing was a performed reading by Tilly Fowler and Anna Hart with a live written response by Kim Trogal. It was prompted by their on-going research into neighbourliness and cooperative conversations across boundaries in the everyday. The texts were Maurice Blanchot 'The Infinite Conversation' (1992)  and Luce Irigaray 'The Way of Love' (2002).
---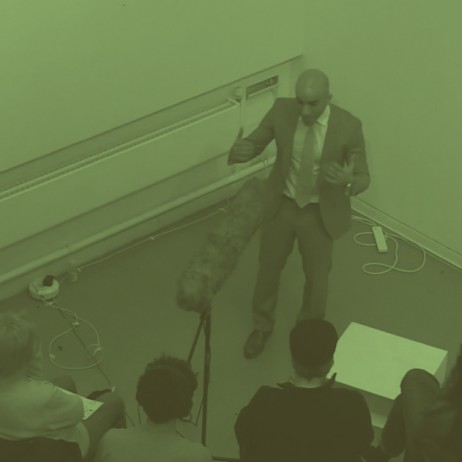 Inner Vision
Sal Anderson
The Institute of Inner Vision presents gestures of resilience. People with lived experience of mental health conditions can develop physical expression to empower themselves to have resilience.
---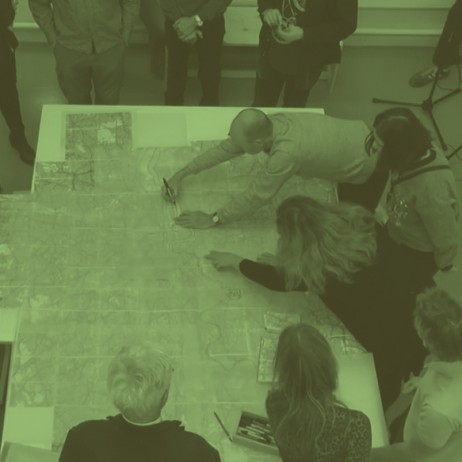 Tracing networks of Evaluation
David Cross, Neil Cummings, Marsha Bradfield
Here, David Cross offers just one perspective on a collaborative project with Tobias Benedetto, Marsha Bradfield, Molly Butt, Neil Cummings, Karel Doing, John Hartley, Xiaoyi Kang, Anna Minshall, Neil Farnan, Deniz Paran, and Vanessa Saraceno.
---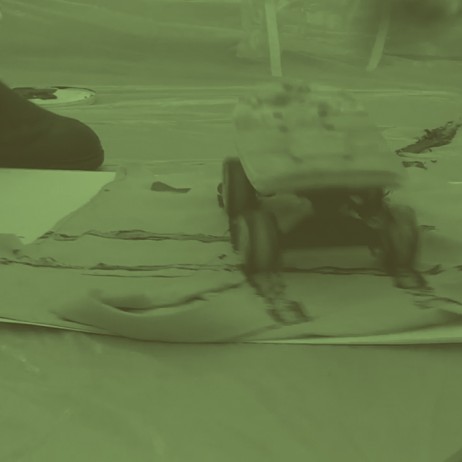 Elastic Learning Tools
Becky Earley, Bridget Harvey
Elastic Learning Tools is a series of responses to these questions. How can we strengthen the material and the human resilience of post-fabrication objects? How can we develop tools, skills and mind-sets towards more resilient systems?
---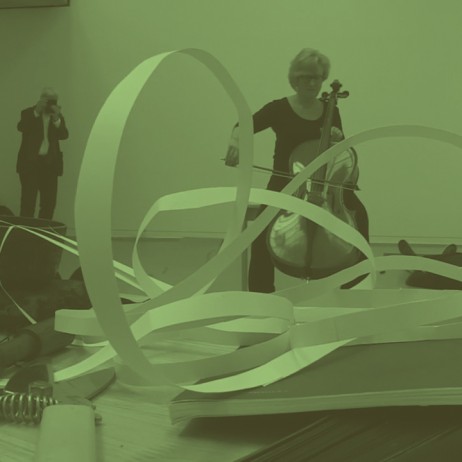 Reciprocal Loops
Angela Hodgson-Teall, Juliet Smith 
A video of blind drawing with another, making Mobius strips or loops with only one side; rhythms from a cello and poems from Baudelaire, form trust of a challenging but empathic kind.
---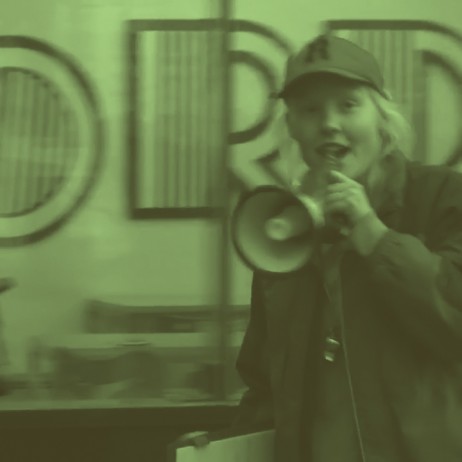 CaW
CAW/Lou Macnamara
Caw ran a parodic team building workshop to the tune of 'Bridge Over Troubled Water', followed by a seminar in the pub called 'How do you legit art after art school.'
---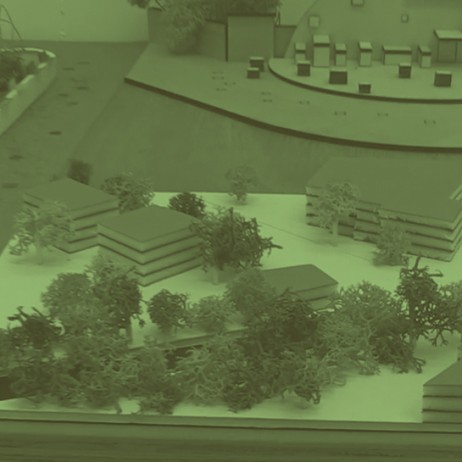 Transience & Placemaking In Lewisham
Beverley White, Lucy Thornett, Joy Williams
Silvia Grimaldi (Initial concept). Lucy Thornett and Eclective (Despina Hadjilouca, Yukie A Nagasawa and Beverley White) - project leads. Featured in the video - Beverley White, Lucy Thornett, Joy Williams
---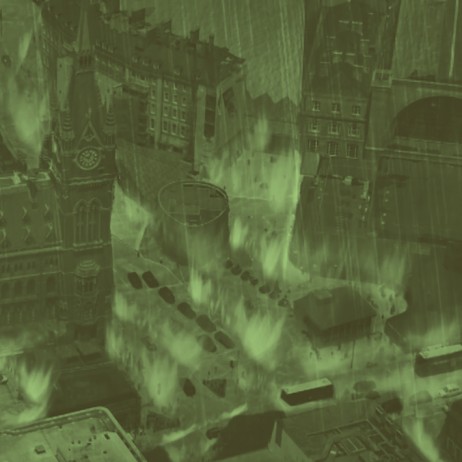 The Future of Urban Resilience
MA Narrative Environments and Arup Foresight and innovation
Students Tom Butler and Will Price, from MA Narrative Environments, discuss the Future of Urban Resilience 2040 project undertaken with Arup Foresight and innovation. Four scenarios were created speculating on community resilience to extreme climate change.
---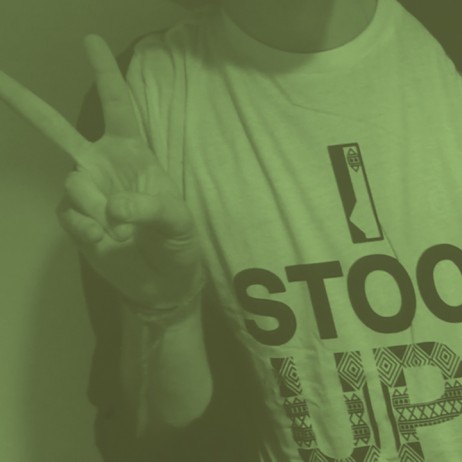 I Stood Up
Dilys Williams, Renee Cuoco, Anna Fitzpatrick
Creating social form through a fashion object as facilitator, the work seeks to encourage individual and collective expression. Through putting on a t-shirt, it asks participants to share concerns about violence against nature.
---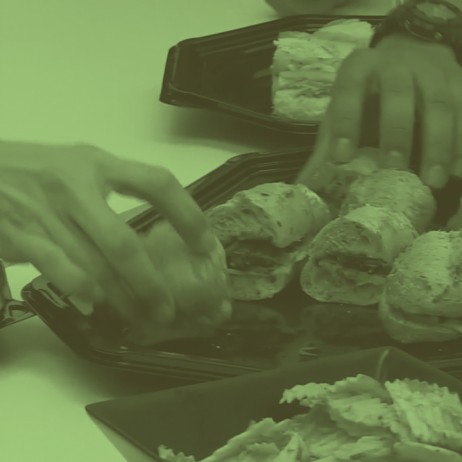 Food
Lucy Orta
Lucy Orta Chair of Art and the Environment inaugurates the 'UAL Design for Food' programme, a year-long series of lectures and hands-on workshops that question the role of food to our wellbeing and the health of our planet.
---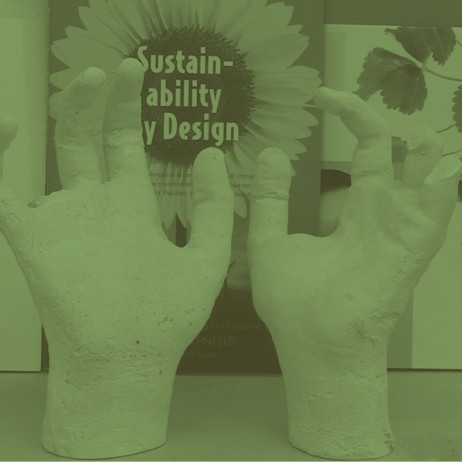 Senses of Resilience
Dilys Williams, Fiona Fung
Taking a user-centred design perspective, MA Fashion Futures students at Centre for Sustainable Fashion, take aspects of living, moving bodies in cases of specified situations, to challenge fashion's widely accepted practices to explore senses of resilience.
---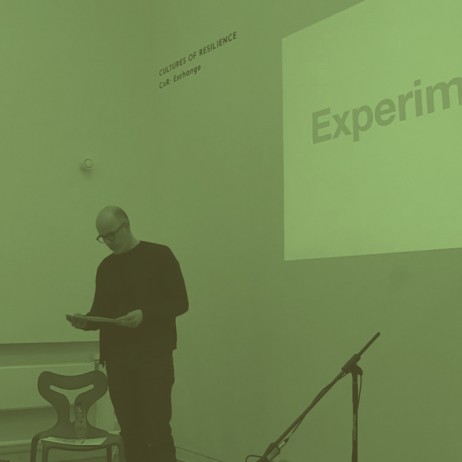 Early Lab
Nick Bell, Fabiane Lee-Perrella
Issues of resilience present exciting opportunities to spend time with people where they are, on the ground – in the places where socio-ecological challenges are lived. It's a chance for designers to work at the start of things.
---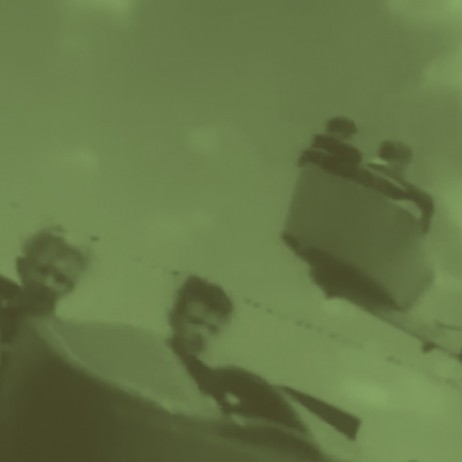 Autonomous Arts Club
Scott King
Under the banner Autonomous Arts Club, an on-going discussion about 'The Proposal for an Imaginist Butlins', looking into ideas of how play (or leisure) might totally replace work as the dominant feature of our lives.
---